Ah, the shade garden. Cool, dark and serene.
On hot August days nothing beats retreating to the sheltering shade. Whether it's an old lawn chair under a tree, or a hammock swinging gently under dappled sunlight, escaping the heat and activity of a summer's day could be just a few feet away.
If you don't have a large shade tree where you live, you can create your own artificial shade. Here is a photo of a shady area under a pergola I built. It didn't take long for the wisteria and hummingbird vine to create quite a shady respite.
I let my green thumb sort of go wild, I'm afraid. I may have over-planted a bit, but I just let everything go wild to provide even more shade from the hot afternoon sun.  (see below)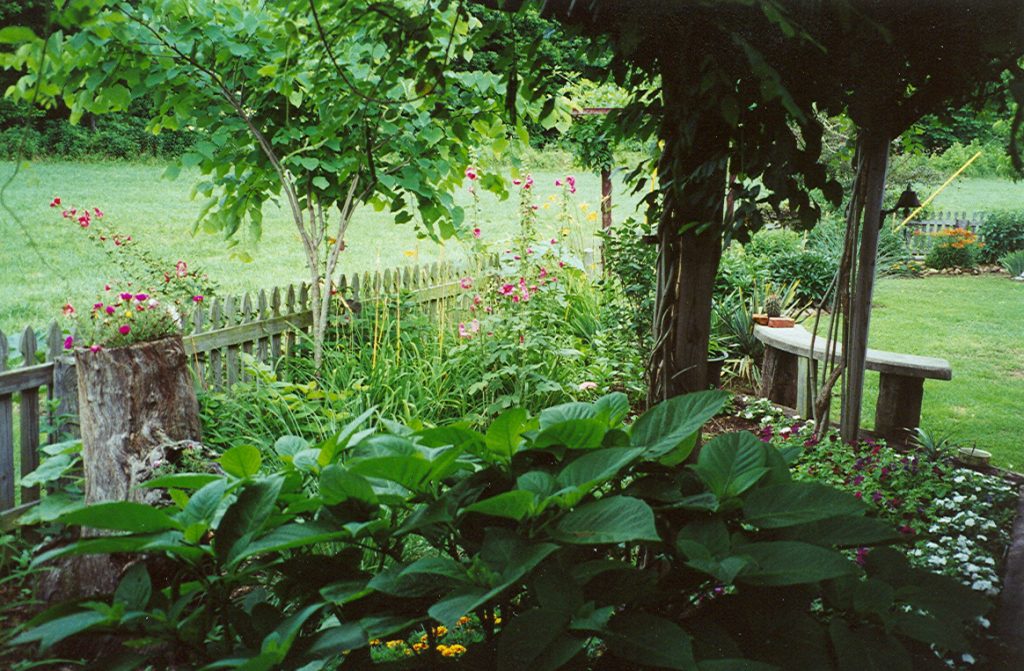 A variety of plants love the shade and are thankfully quite easy to grow. For color nothing beats impatiens, and for cool contrast to dark leaves, try caladiums in shades of white or pale green, in addition to the usual red varieties. Don't forget hostas for perennial ground cover. And elephant ears make a delightfully bold statement. Ferns (the native kind–not the annual Boston ferns) can be easily planted and will return and spread each year.  Even moss can be made to flourish around stone if conditions are wet enough.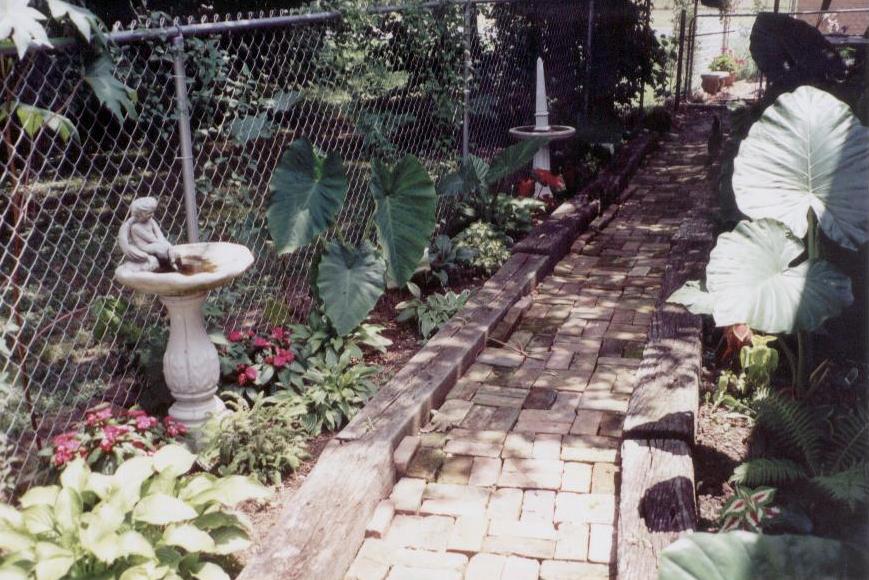 Just keep the water hose handy, for most shade plants also require evenly moist soil conditions.
© Wade Kingston