Best homemade chocolate chip cookie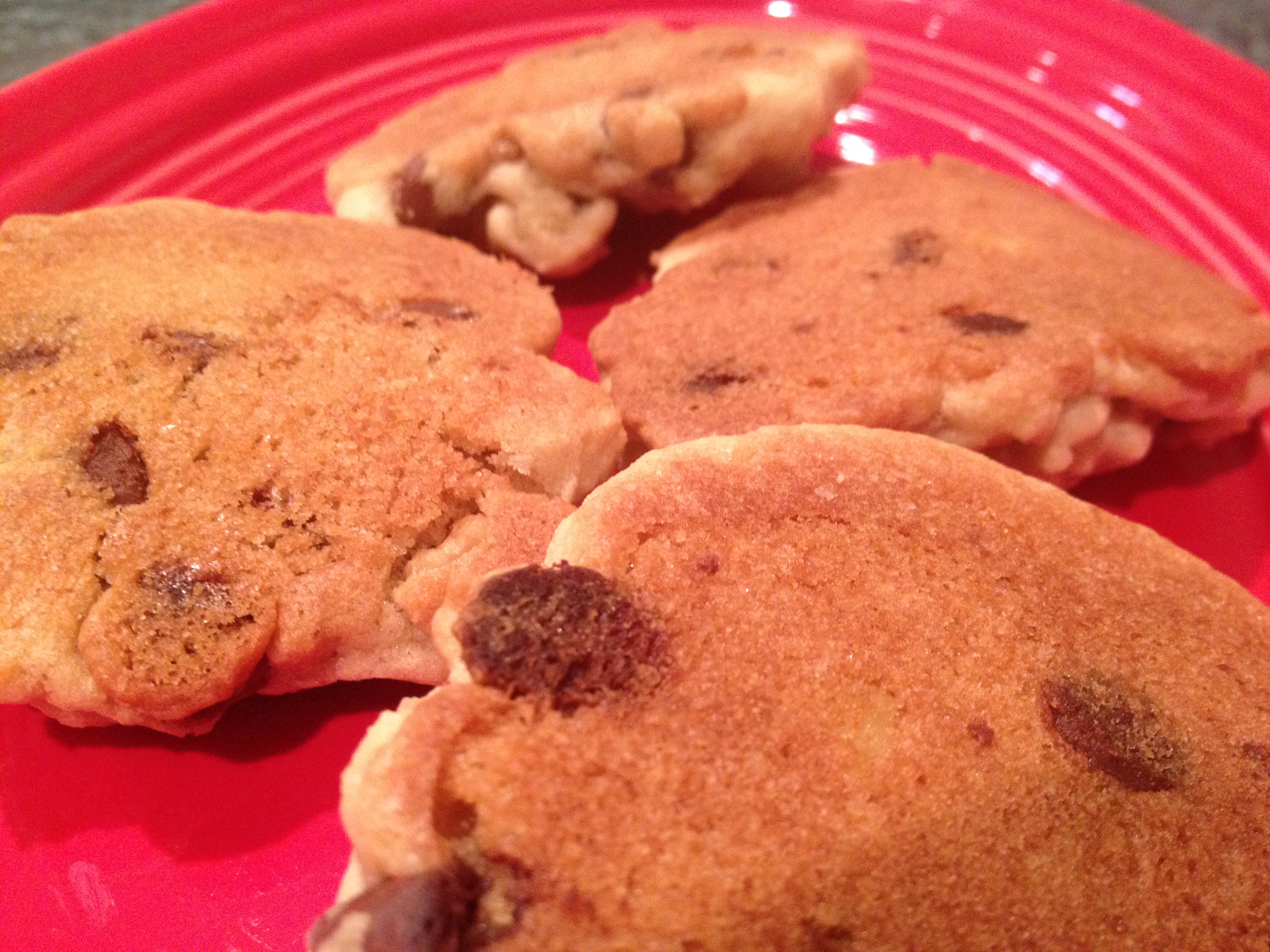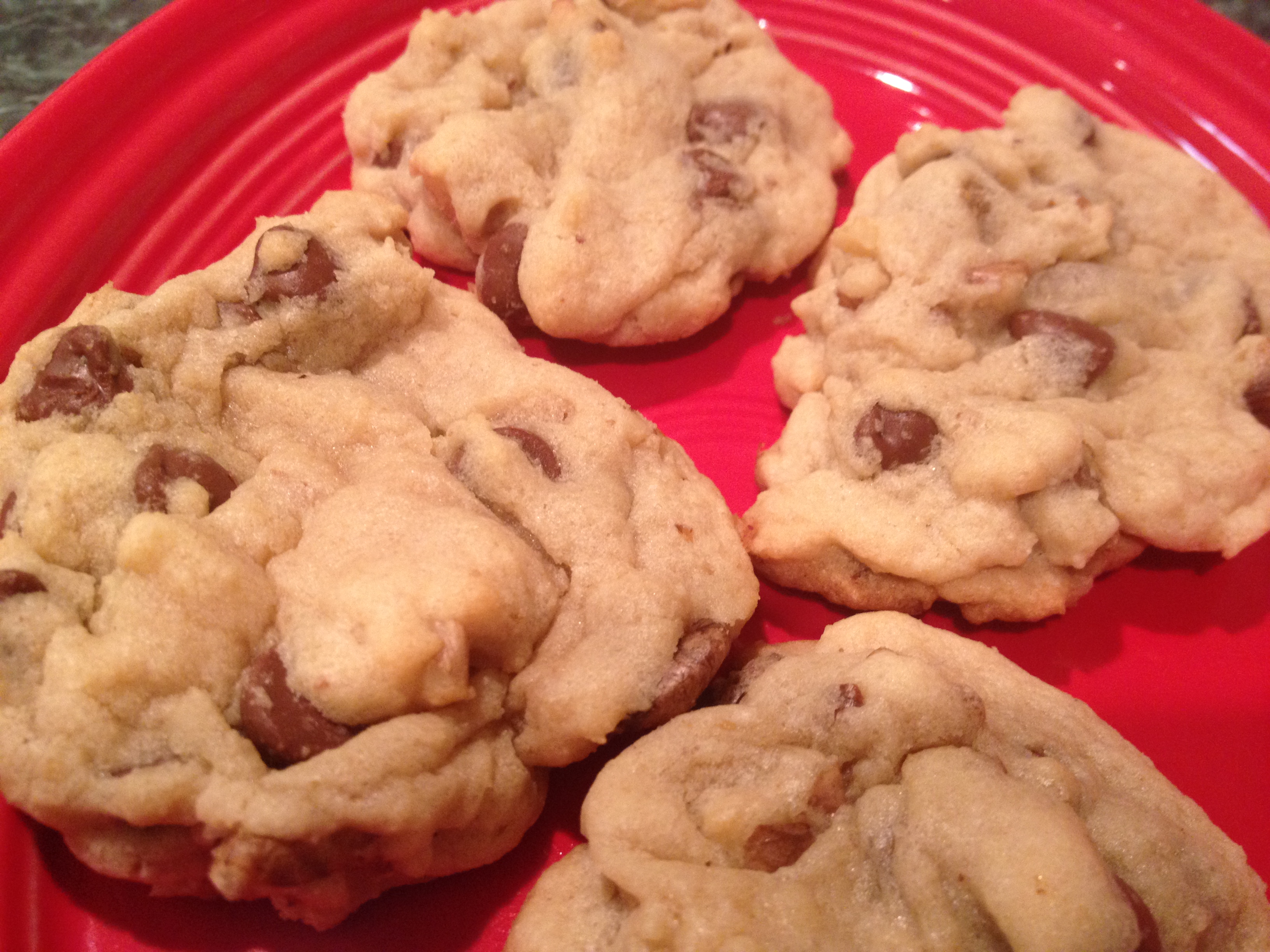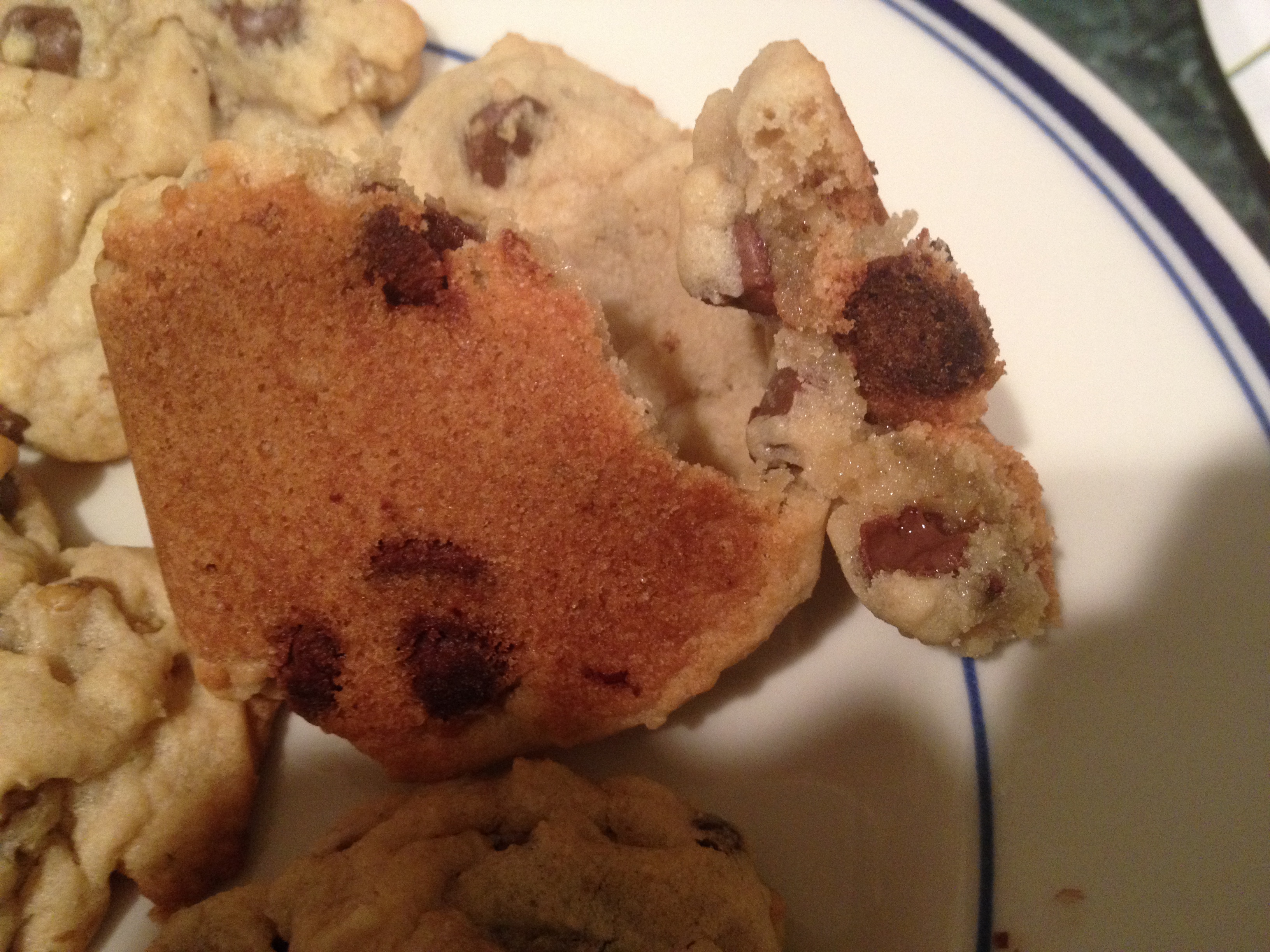 I have finally made what I think is the best homemade chocolate chip cookie. At least for me.
If you follow this recipe, just be sure to read it all the way through first. It's not all that complicated, but it isn't the same as the one on the chocolate chip packages.
What I like most about them is that they aren't fat and cake-like. They lie flat and stay kind of gooey inside–like the ones you can get in a roll.
Note the addition of Cream of Tartar. That will help give the cookies that wrinkled appearance on the top.
Also, nuts are optional, but I STRONGLY suggest you include them, particularly English walnuts.
Oven times vary. Check your cookies after 10 minutes.
Best Homemade Chocolate Chip Cookie
Ingredients*
1 cup (2 sticks) salted butter, softened (not melted)
1 cup sugar
1 cup packed brown sugar
2 eggs
2 tsp. vanilla extract
3 cups all-purpose flour
2 teaspoons very hot water
1 tsp. baking soda
1/4 tsp. cream of tartar
2 cups semi-sweet chocolate chips
1 cup chopped walnuts

 
Instructions
Preheat oven to 350 °F.
Cream butter, sugar, and brown sugar until it is smooth and fluffy (about 3 min.on medium-high speed)
Add eggs one at a time and mix well.
Stir in vanilla.
Dissolve baking soda and cream of tartar in the hot water and stir into batter.
Stir in flour, then chocolate chips, and then nuts.
Drop by large tablespoons-full onto a baking sheet (you can use a cooking pad or parchment paper if you like).
Bake for ten minutes and check. Cookies are done when the edges are slightly brown. Cool on cookie sheet at least five minutes before removing.
Yummy, yummy, yummy, you'll have love in your tummy.
*Note to cookie bakers. Always use the freshest ingredients available. That especially goes for the nuts, eggs, and chocolate chips.