Stuffed cabbage rolls–ah, just the smell of them reminds me of church socials, college cafeterias, and diners with blue-plate specials from Kentucky to Virginia.
I've had several versions of this comfort food. They aren't hard to make and they are oh so delicious. Give them a try.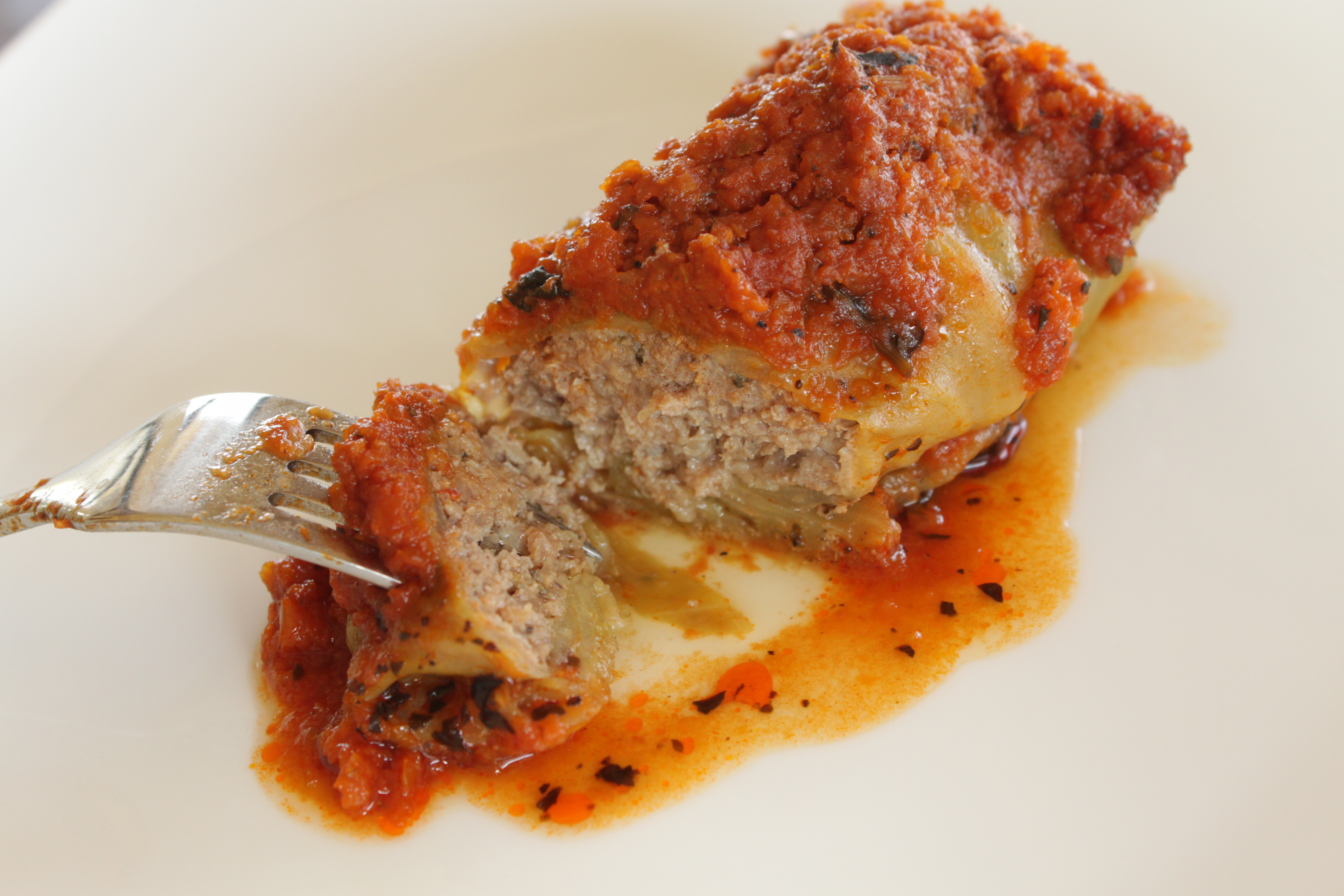 Stuffed Cabbage Rolls
Ingredients:
1 small head of cabbage
1 egg, beaten
1 pound ground beef
3 Tablespoons of chopped onion
1/2 cup milk
1 teaspoon salt
2 Tablespoons brown sugar
1 teaspoon oregano
1/2 teaspoon of chili powder
1 can (15 oz.) of tomato sauce
1 cup of ketchup
Directions:
Remove the core from the cabbage, along with the outer leaves. Add cabbage to a pot of boiling water for five minutes–or until leaves are limp. (Make sure the water covers the cabbage head). Remove the cabbage and separate the leaves carefully so they don't tear. Take about 5 or 6 of the largest leaves for the rolls.
Combine ground beef, egg, milk, salt, onion, sugar, chili powder, and oregano. Divide the mixture by however many leaves you have and place that amount in the center of each leaves. Fold up the sides of the leaves (or roll them) and fasten with a toothpick. Put the flap side down into a casserole dish and add one cup of water.
Cover with remaining cabbage leaves to prevent cabbage rolls from drying out. Mix tomato sauce and ketchup together and pour over top of cabbage rolls
Bake at 350º F. for 45 minutes to 1 hour. Mmm…good.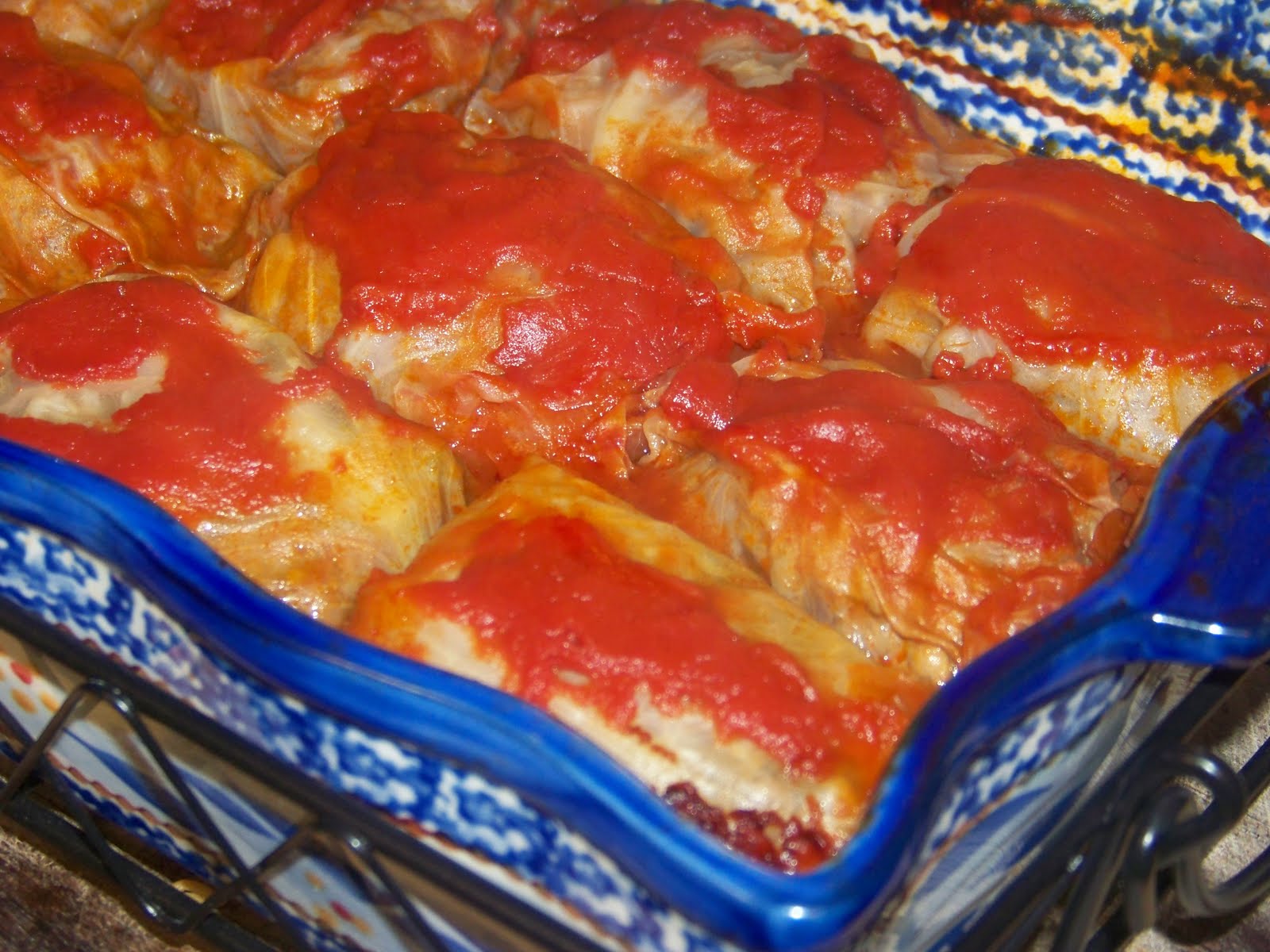 Do you have a favorite recipe for stuffed cabbage rolls, perhaps one that contains rice?
© Wade Kingston