I confess I never tasted tomato preserves until this past December when I picked up a jar in Bowling Green, Kentucky. What a treat! As a tomato lover I had a "duh" moment.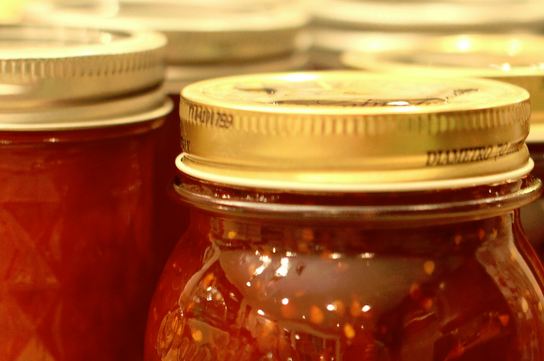 Delicious, red, tomato preserves are used just like other jams/jellies/preserves.  But because they are tomatoes, feel free to jazz them up.  I especially like a good French bread, sliced and toasted, then add a slice of Havarti cheese and a dollop of tomato preserves.  For a little heat, add some bits of thinly sliced jalapeno. Mm mm….Good.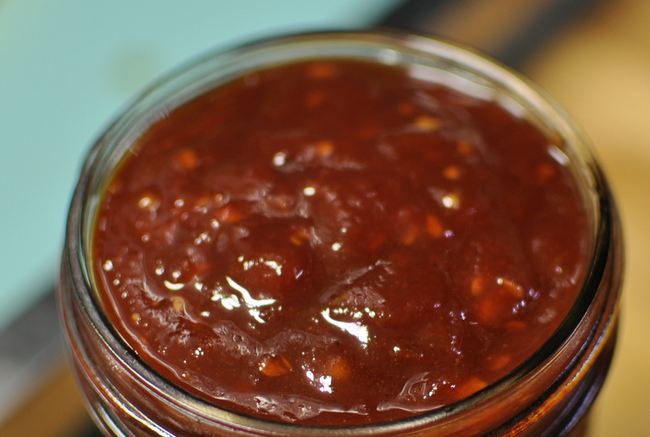 Read below for the easy recipe. There are many variations on tomato preserve recipes.  Here is one I've used successfully.
Ingredients:
2 lbs. tomatoes
8 cups sugar
2 lemons, thinly sliced
1/2 tsp. salt
1/2 tsp. whole cloves
1/2 tsp. allspice
1 stick cinnamon
1/2 tsp. ground ginger
Directions:
Scald and skin the tomatoes.*  Cut in quarters. Cover with sugar and let stand overnight. The next day, drain the tomato juice into a large stew pot and add lemon, salt, and spices which have all been tied up in a muslin bag (cheesecloth will work).
Bring to boil and cook for 10 minutes.  Add the tomatoes and continue cooking until syrup is thickened.  Remove the spice bag and pour cooked tomato mixture into hot, sterilized jars.  Seal with lids.
*To scald tomatoes, bring water in a large pot to a boil.  Add only enough tomatoes that the water doesn't stop boiling and boil for 2 minutes.  Remove tomatoes and plunge into ice water.  After a minute or two the tomatoes will be easily peeled.  The peel practically falls off the tomato.
© Wade Kingston