Pineapple Pecan Cheese Ball. Yum. I'll bet every person who reads this already has this recipe. I think I'm a little late to the whole "cheese ball" thing. But better late than never. Happy New Year!
Ingredients
2 packages of cream cheese (softened or room temperature)
1 8 ounce can of crush pineapple (drained, I mean WELL drained)
1/2 cup minced green pepper
1/2 cup minced green onions
1 teaspoon of lemon pepper seasoning
1 teaspoon of seasoned salt (Lawry's is good)
2 cups of chopped pecans (divided)
Directions
In a bowl beat the cream cheese until smooth. Fold in the drained pineapple (it can't be juicy or the ball won't hold together), peppers, onions, seasonings, and half of the pecans.
Place it on a sheet of plastic wrap and roll it into a ball. Refrigerate overnight.
Right before serving roll the ball in the other half of the pecans. Serve with fancy, schmancy crackers (not saltines, you cheapskate).
Enjoy the heck out of it. Happy New Year!
And speaking of fancy, check out this photo!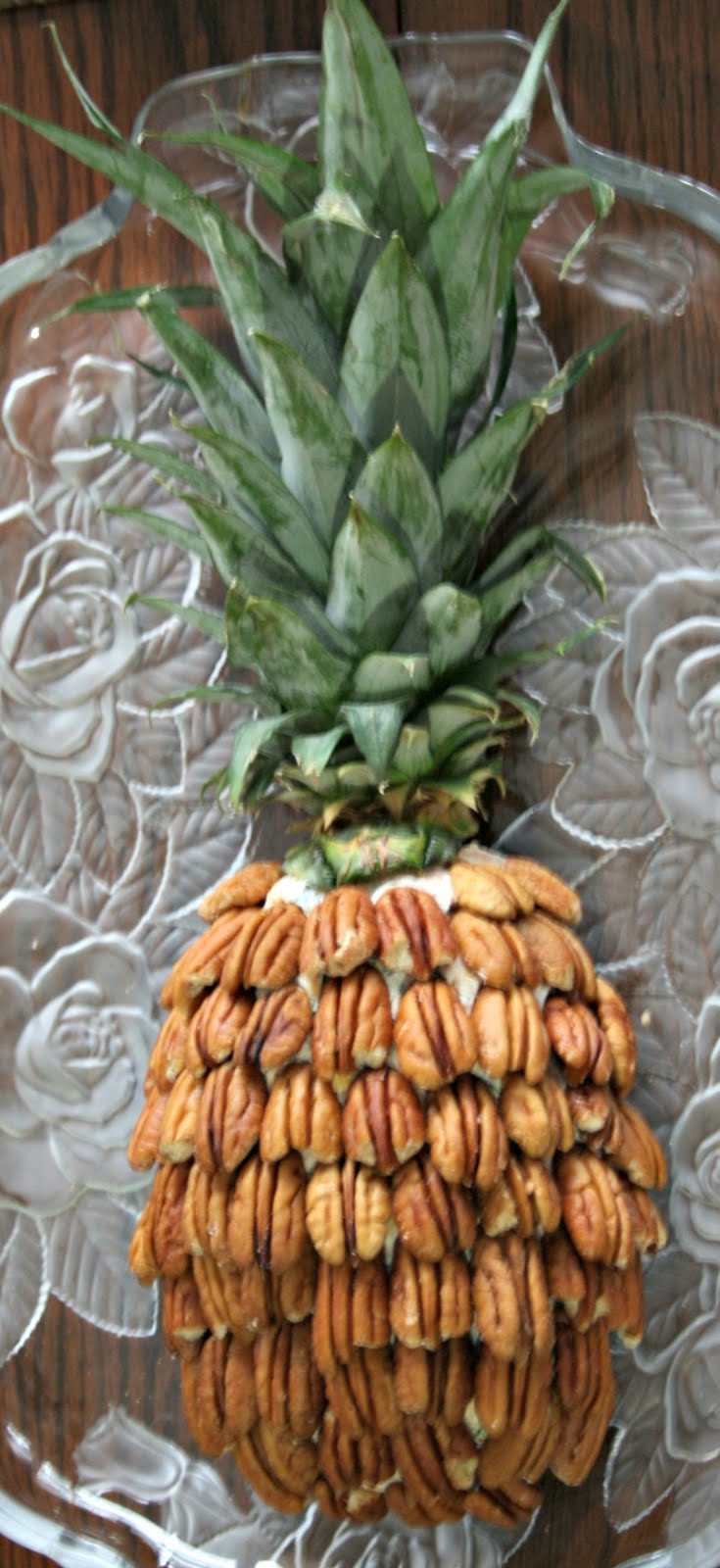 © Wade Kingston