LBL in Spring – Land Between the Lakes is Green. Trust me when I say that no one is sicker of the polar vortex than me. There's just something about gray skies, bare limbs, and frozen ground that repels me. I like to think of Land Between the Lakes–LBL–as Nature's own green garden.
I know there are people who love winter. At least, they tell me they do. I'd like them to look me in the face–preferably after they open their utility bills–and tell when what a blast they are having. Because I am not. Yes, there's a time for every season under the sun. And I'm glad that the abnormal cold weather is ridding us of some bugs. But let's face it, it's probably killing some of the beneficial insects as well.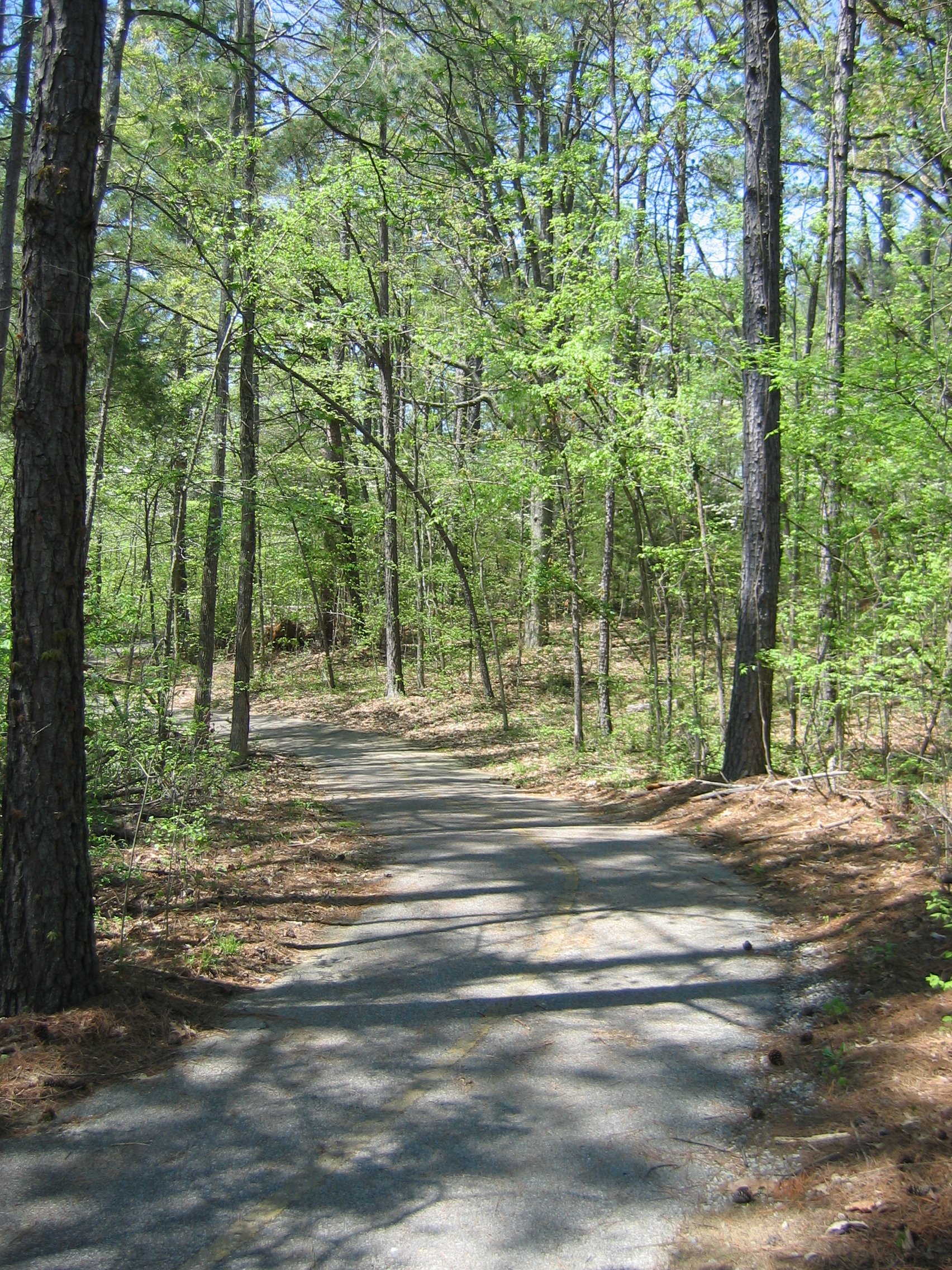 As for doing anything outside, forget it. I feel for the guys (and gals) who must work outdoors. I struggle just to get in a decent walk, and I'm swaddled head to toe like a mummy. Dogs freak out when they see me striding past their homes. I must look like some kind of quilt creature.
I long for green and all I have are photos. But I think you'll agree these pics of our own Land Between the Lakes are good and green. I took them on breaks from my hiking and biking in LBL.
Here are 20 photos – 20 reasons more to long for spring.  Let's get out there when it arrives!
Land Between the Lakes (LBL) is big, it's close, and it's entirely free (except for camping fees). It's a terrific place to get some fresh air and exercise. Please take advantage of it. I hope these photos have at least got you to thinking about it.
Spring is just around the corner!
© Wade Kingston