Ky. Ice Storm Part 2, with 26 New Photos plus 2 Videos.
For those of you who enjoyed Part 1, more joy! I found more photos and even some video. This winter has not been without its challenges. The polar vortex has caused widespread suffering, and utility bills are rivaling mortgages in some places. When I finished writing this post it was a whopping 9° with a wind chill below zero. But I'll still take it over January and February of 2009. If you are reading this from someplace other than the Ohio Valley, you'll just have to take my word for it. All of you who experienced it firsthand, you know what I'm talking about.
The first thing I remember about that week was the ominous forecast from WPSD-TV–Newschannel 6 from Paducah–on Sunday, January 25, 2009. The weather people actually had grave looks on their faces as they gave a rather scary forecast for Monday through Wednesday. I remember thinking, "How can they know we will get that much ice?"
But it turns out they were deadly accurate. I'll bet there are people who wish they had taken that forecast more seriously.
I also remember the smell of kerosene. I will always hate the smell of kerosene. I can't help it. I associate it now with those three weeks without electricity.
I think we all came to realize how much we depend on electricity. Being without it got really old, really fast. Washing in the sink, drinking only bottled water. Heating water on the kerosene stove just to wash a few dishes. No lights. The only good that came of it–if you can call it that–was a new appreciation for what our ancestors went through. Given the opportunity, though, I would just as soon have read about it instead of experiencing it.
The quiet. Oh, the quiet. I never got used to it for the entire 19 nights. I can't sleep without my fan going, and I've never been able to sleep if I hear someone snoring. When my parents snore the house rumbles. I could hear them through two walls and down a hallway.
The wind. I could hear the wind at night and hated it. Every time it blew I knew we would lose another branch, another tree. And we did lose one of our giant oaks, and then the barn it fell upon.
What did people do, way back yonder? Did they really just fold up the tent and go to bed at dusk? We would listen to the radio (always a country station) until 8 or so, but by then I was ready to commit hari-kari. You can only hear so much "tear in my beer" before you get downright depressed. I read by candlelight but that got tiresome. I need my 100 watt bulb to read by and I didn't have an e-reader back then. Good thing, since I couldn't have charged it up.
But enough of my yapping. Here are 26 more photos guaranteed to give you the chills (pun intended). Seriously, folks, aren't you glad we haven't had another storm like the one in 2009?
Oh, and I've added a couple of short videos depicting the hairy drive down Panther Creek Road shortly after the rain stopped freezing.  Enjoy!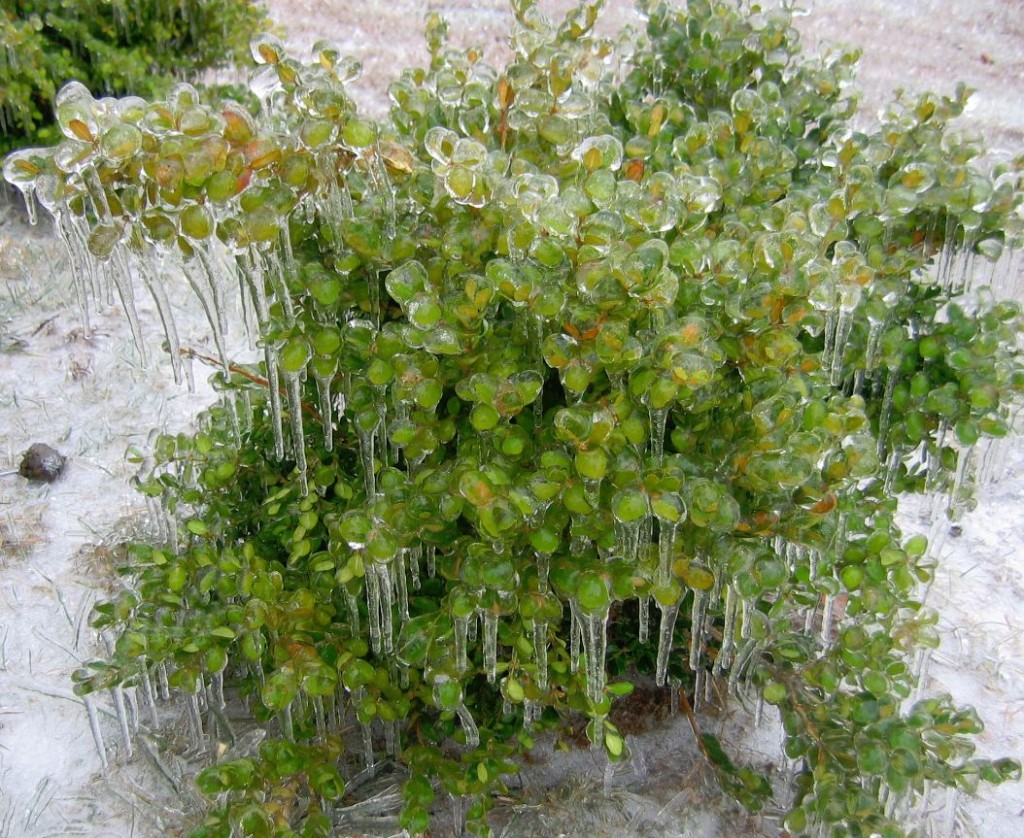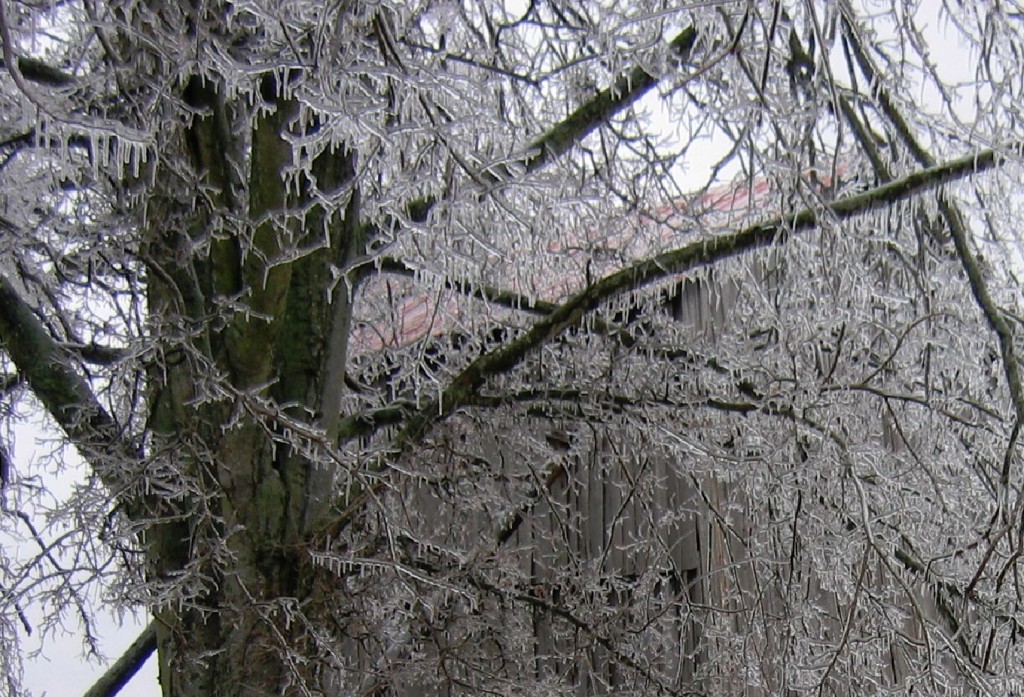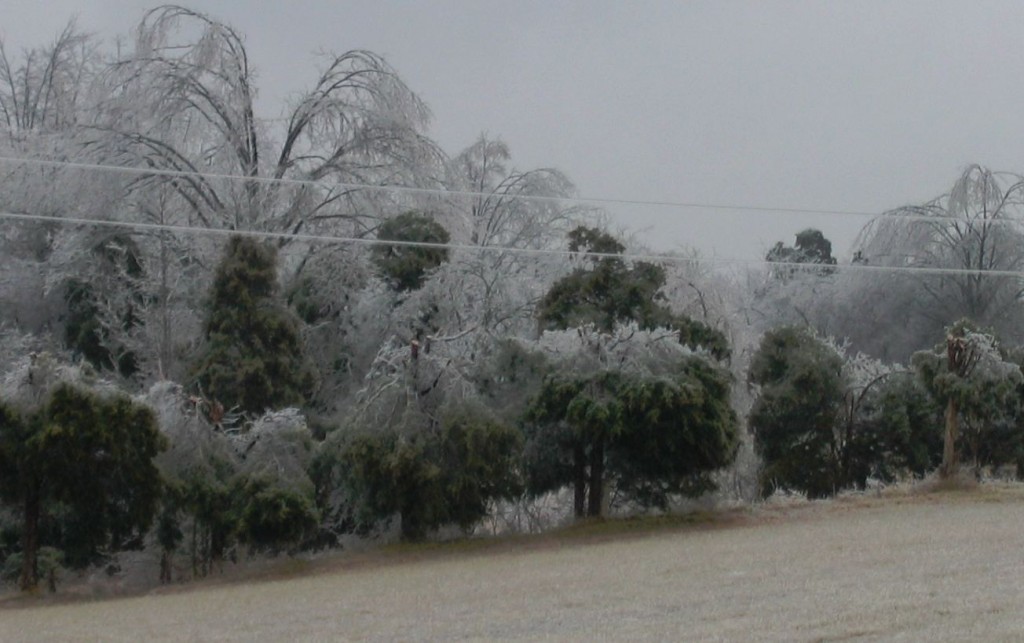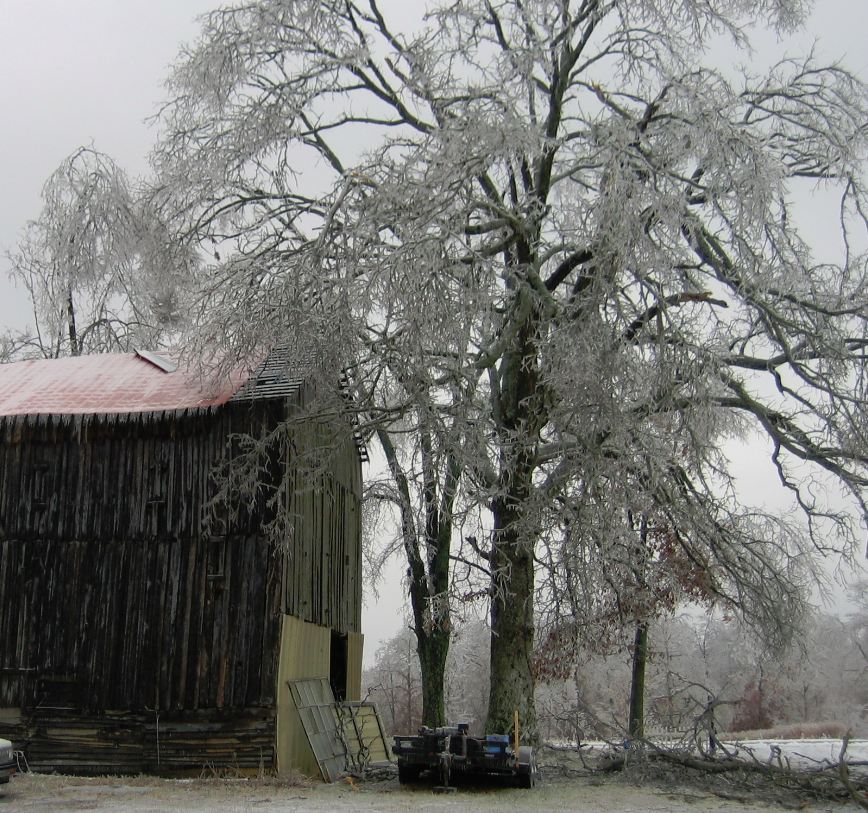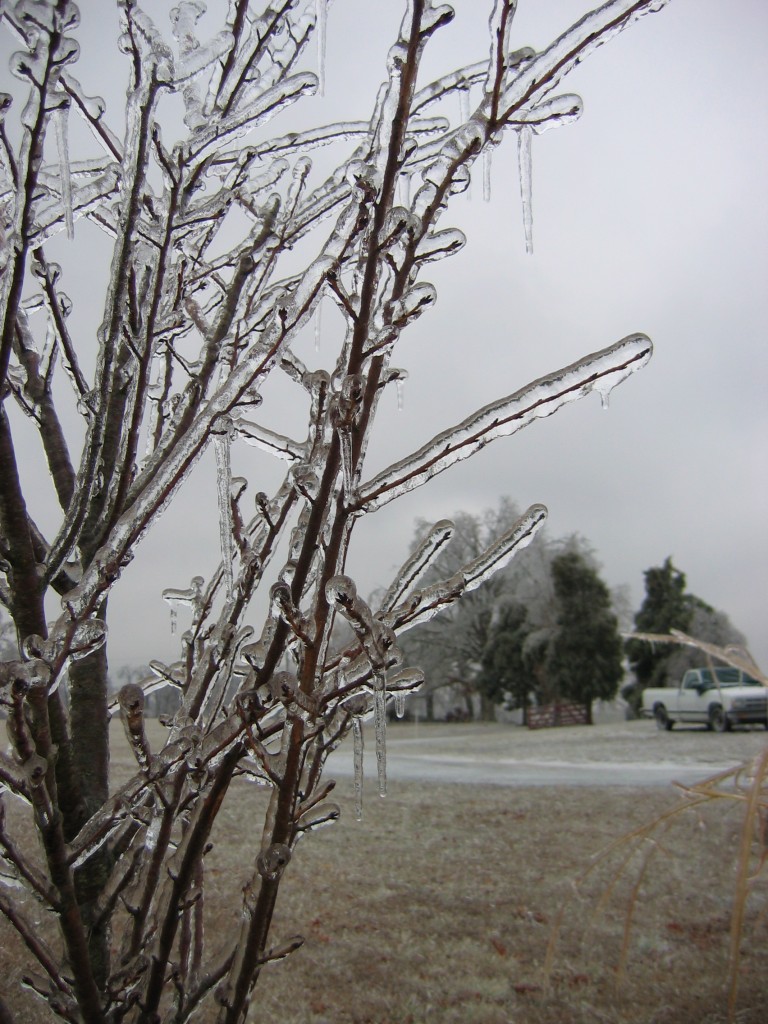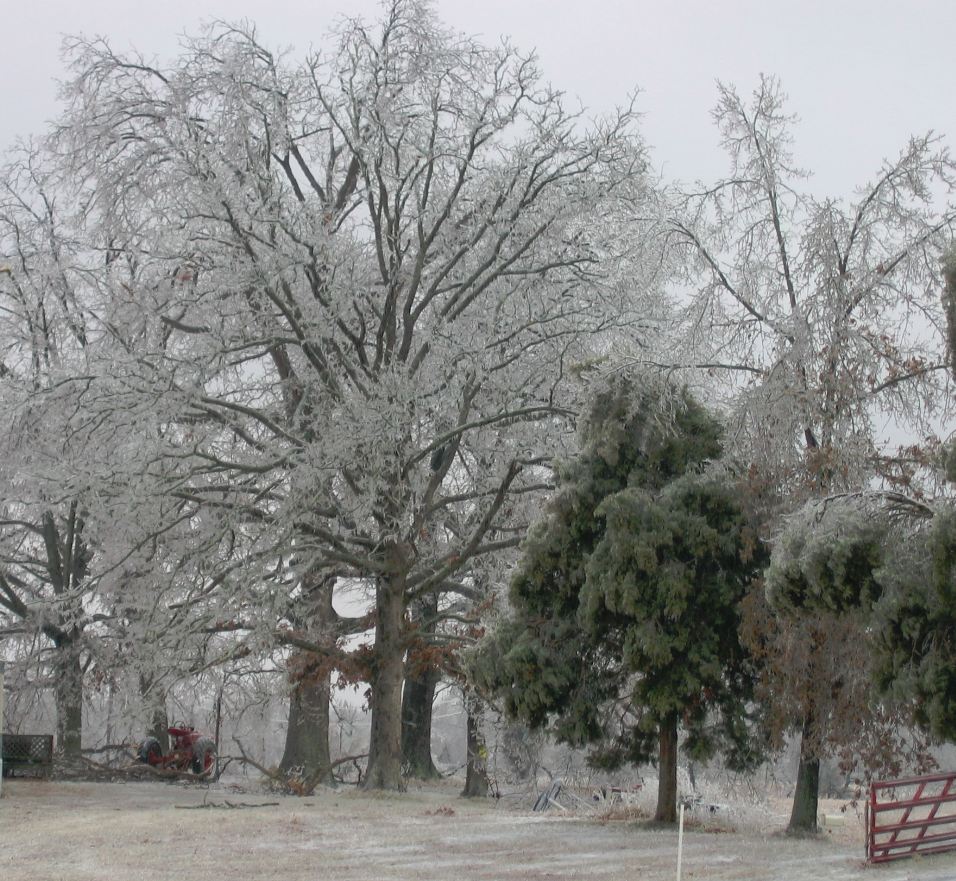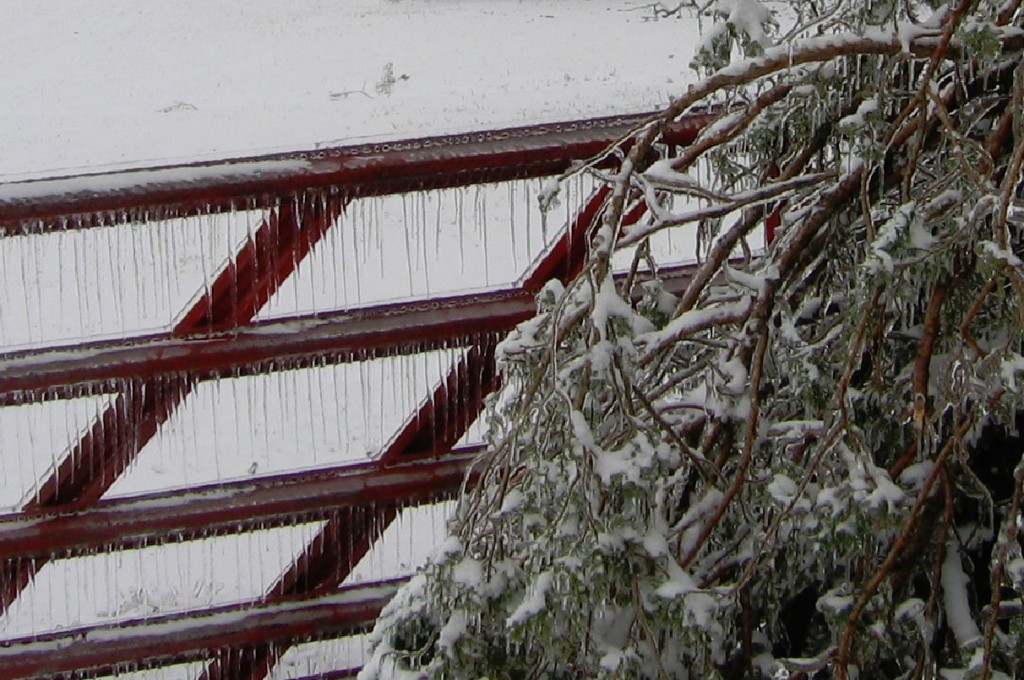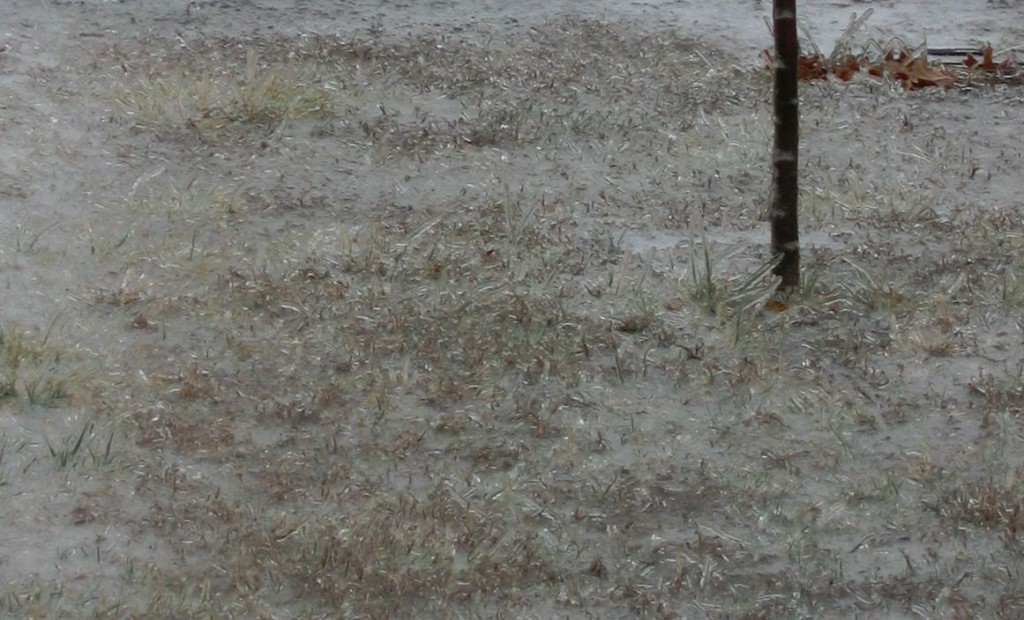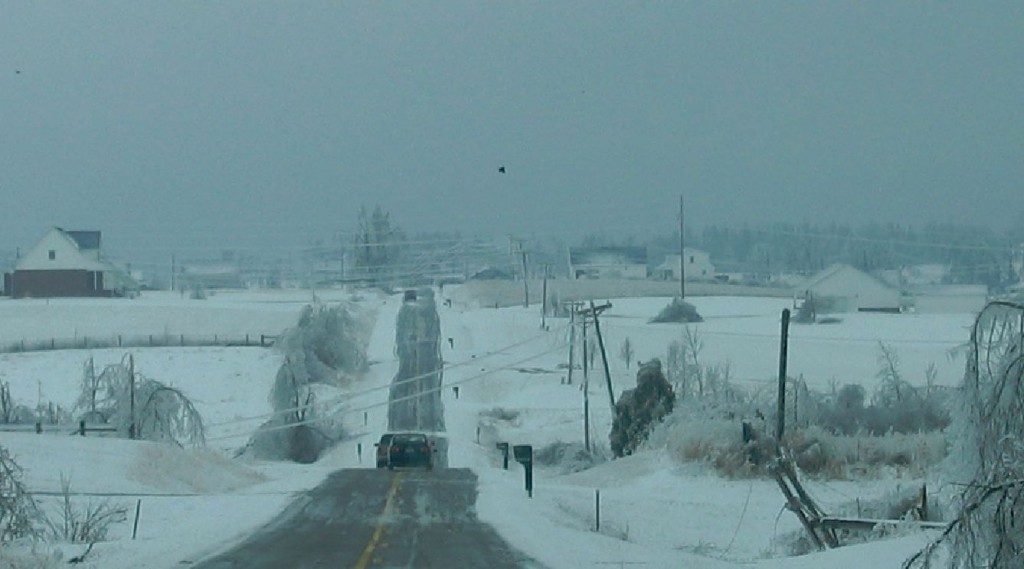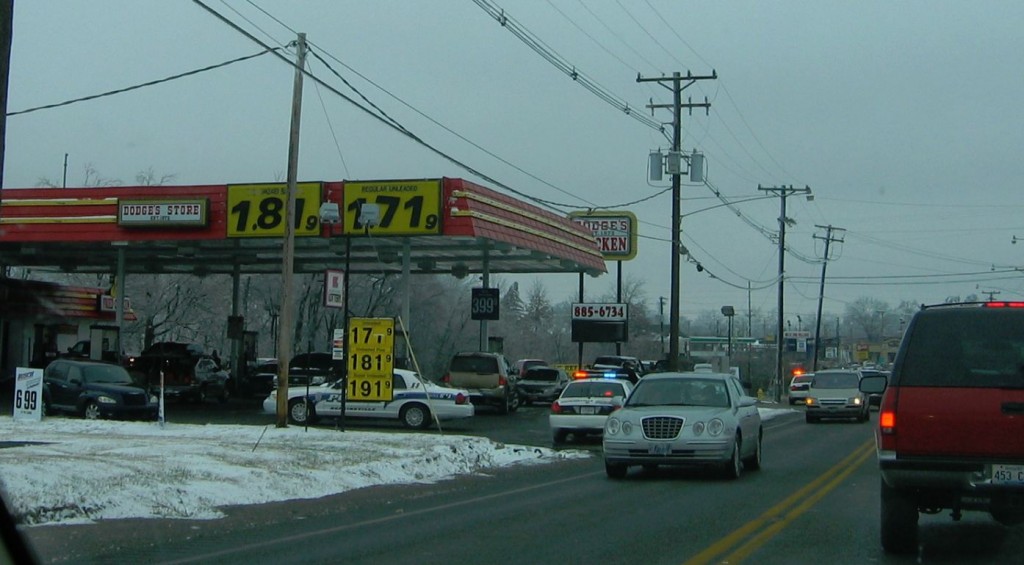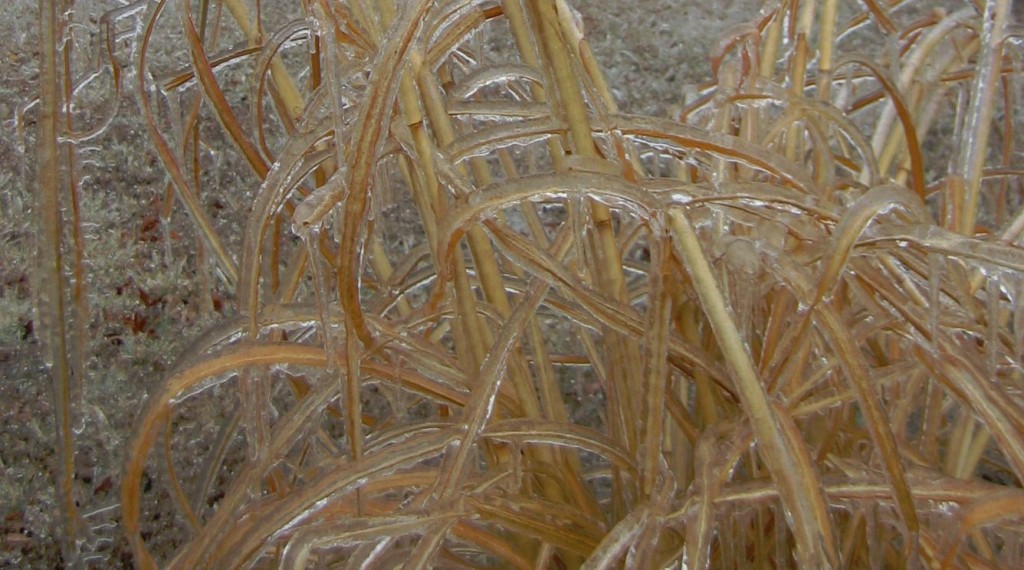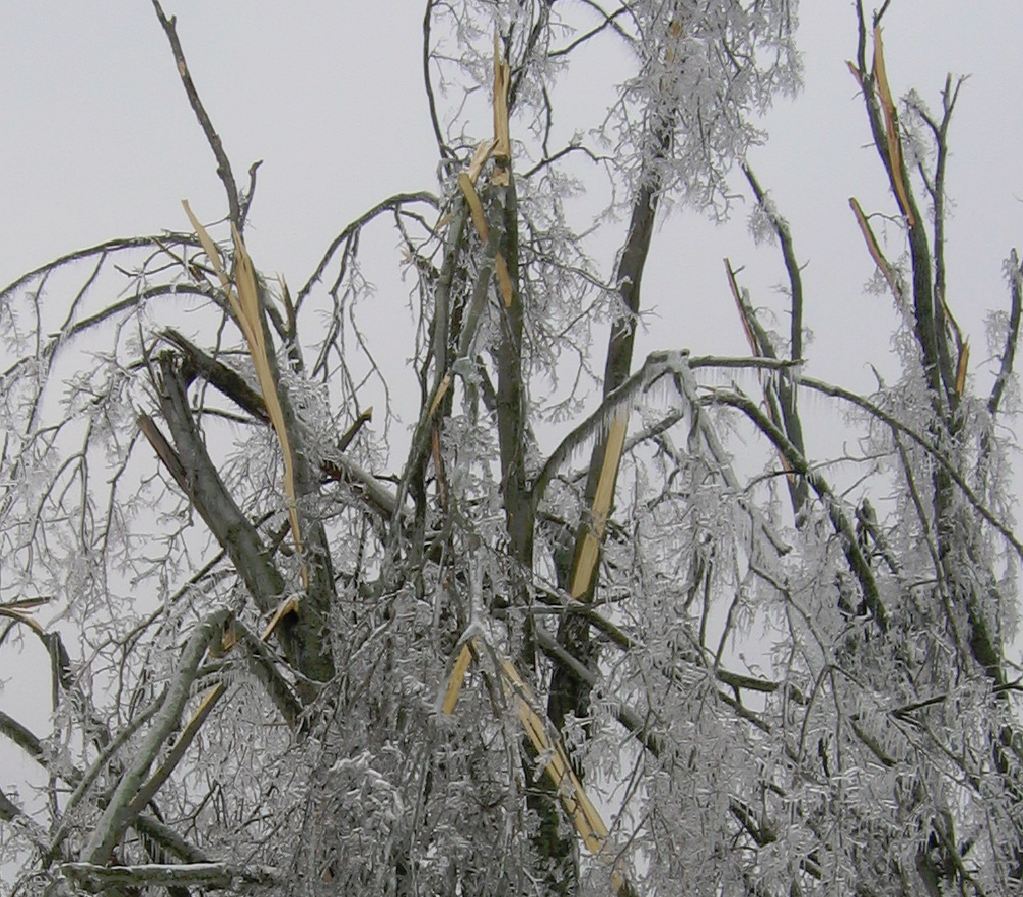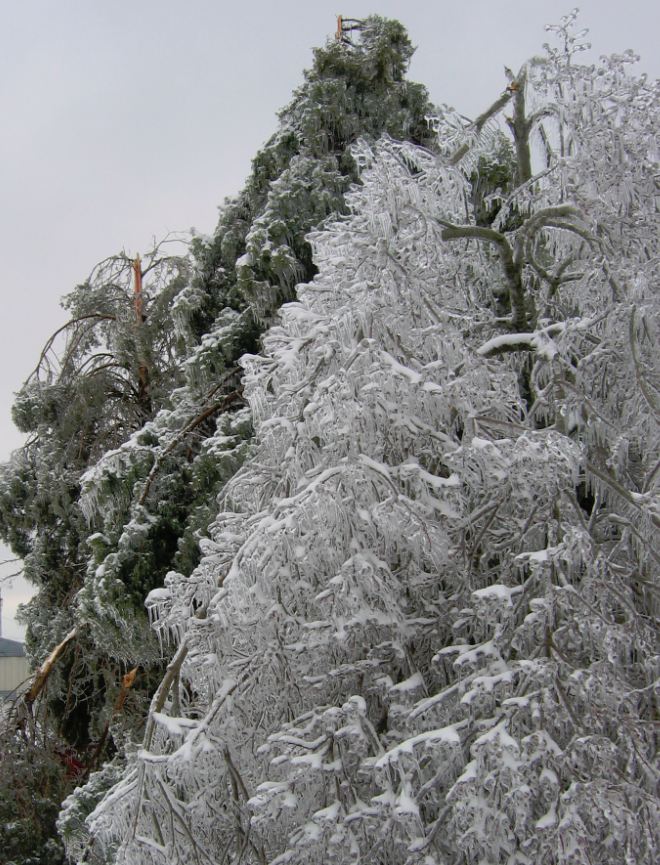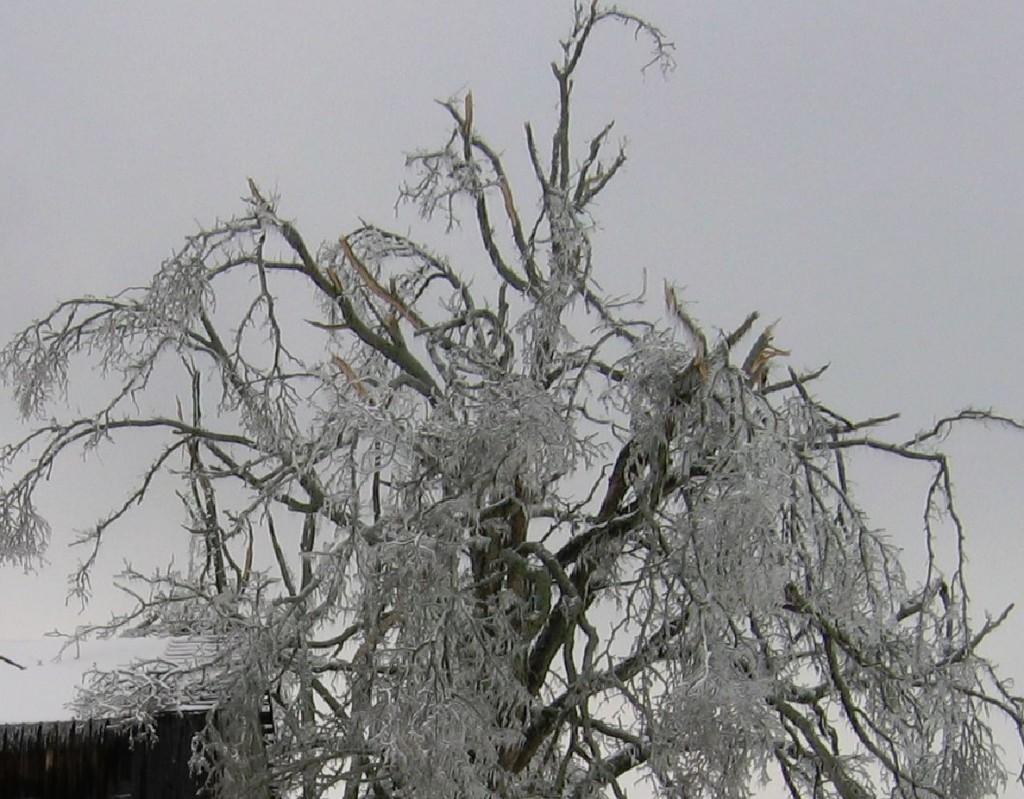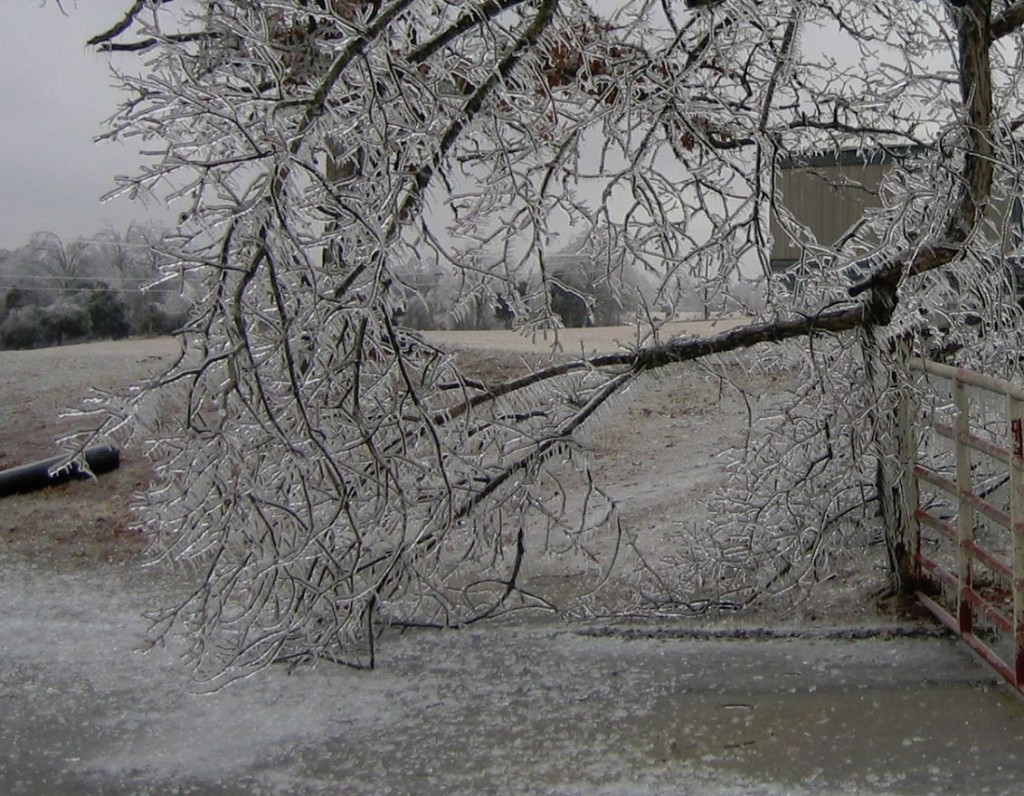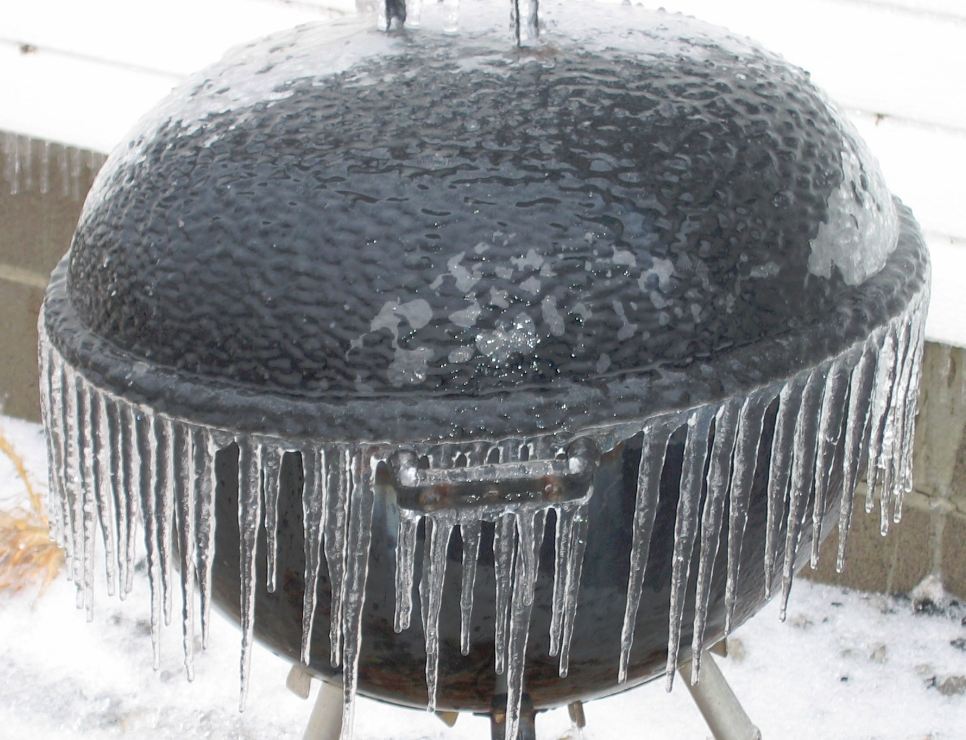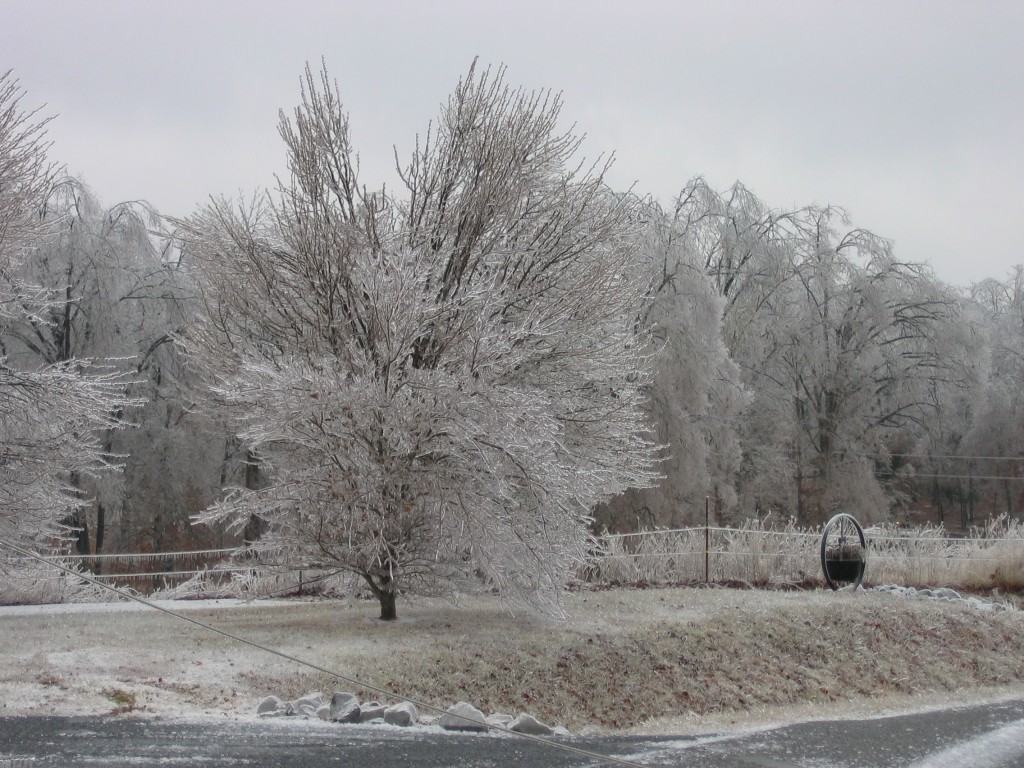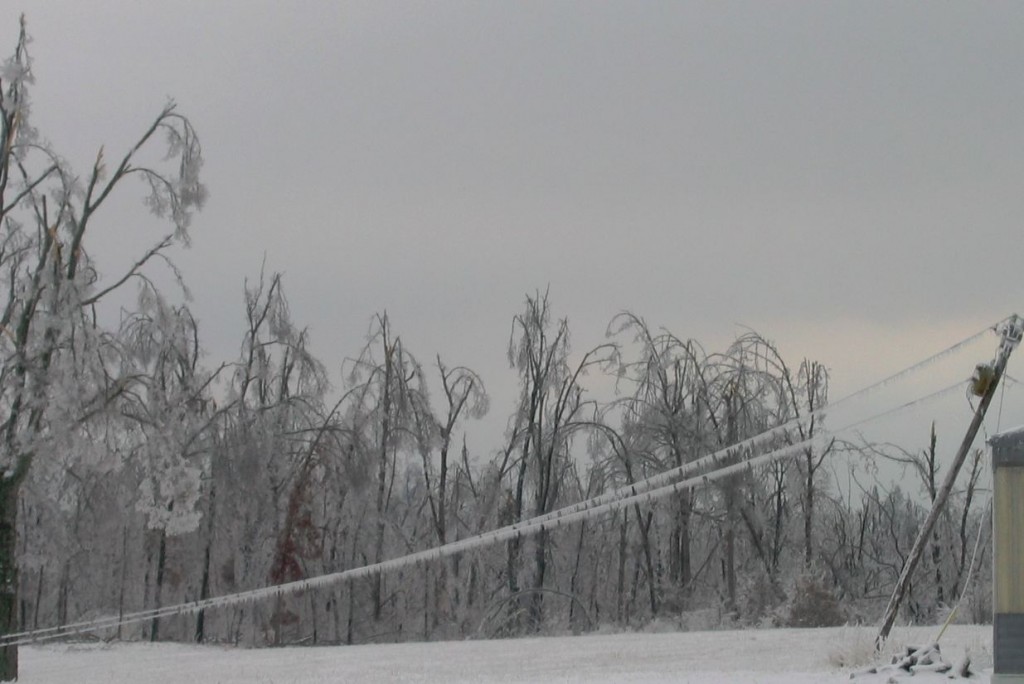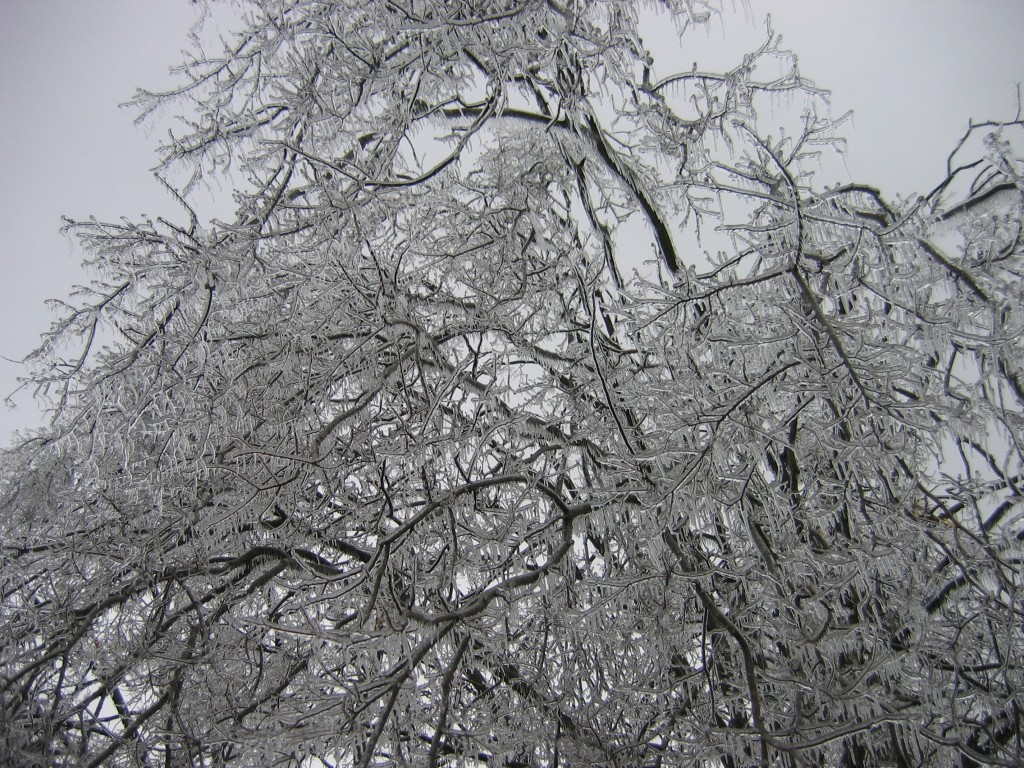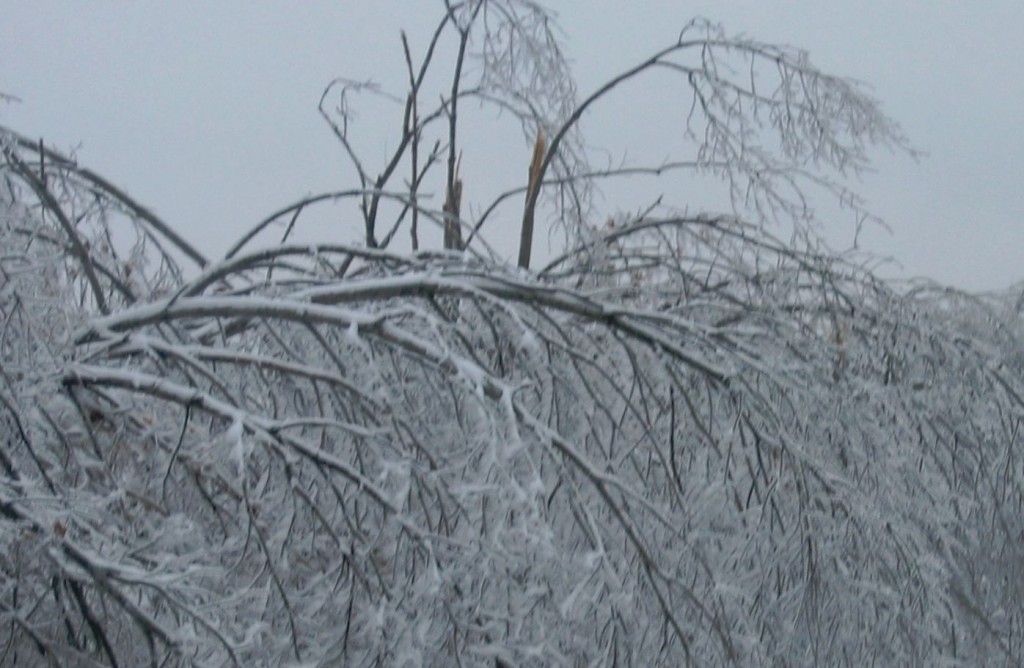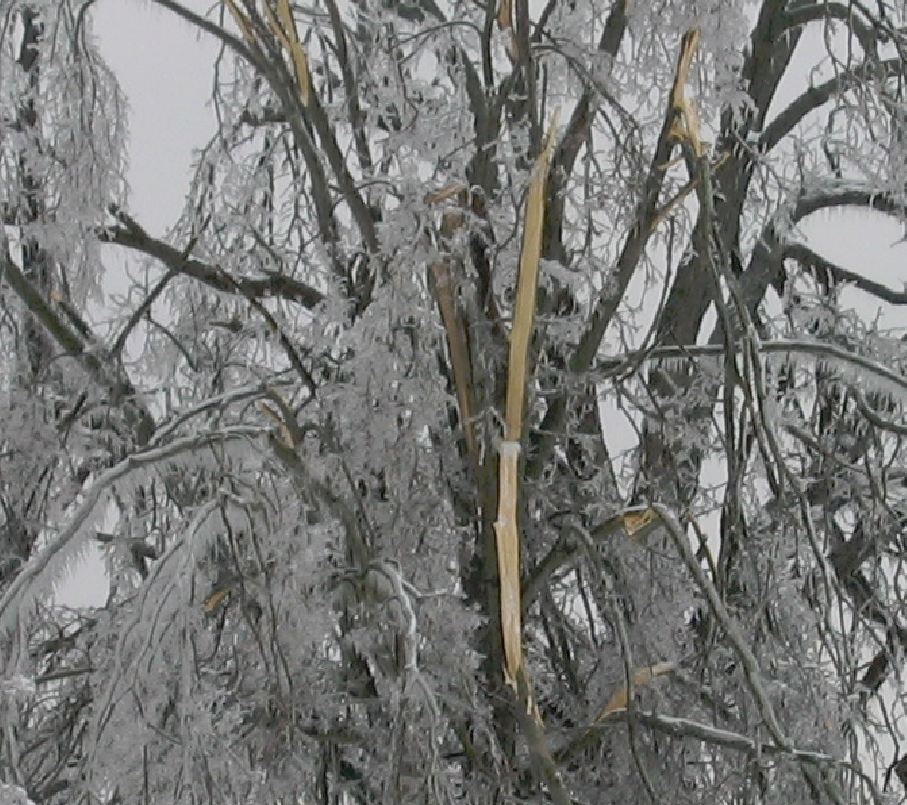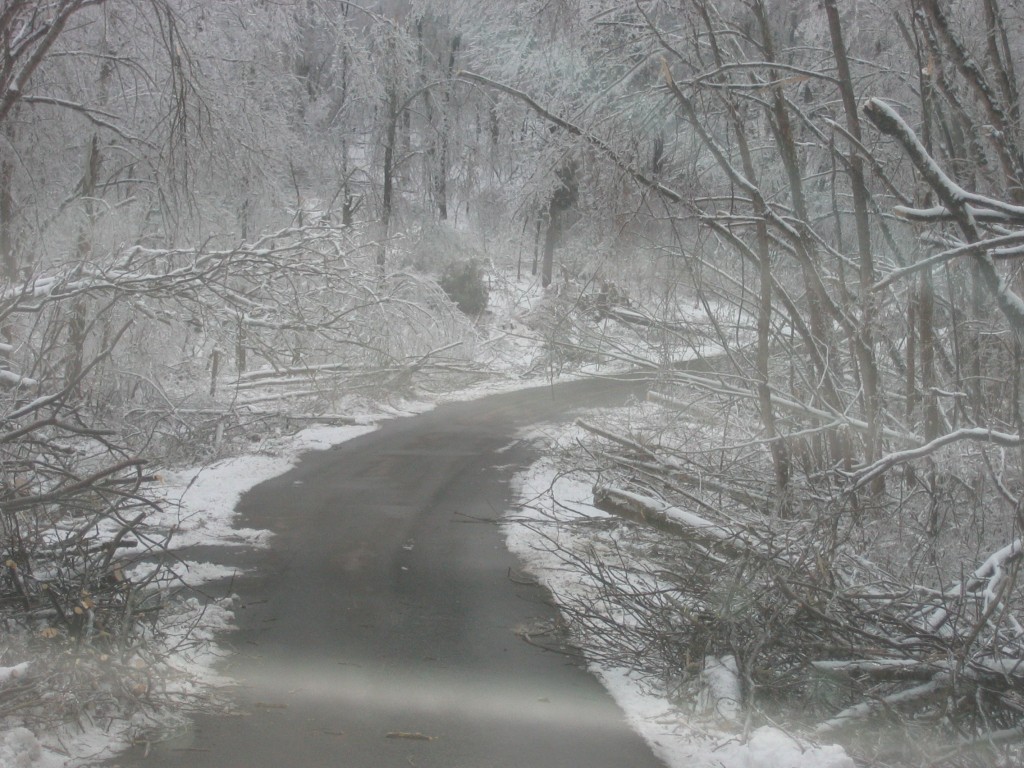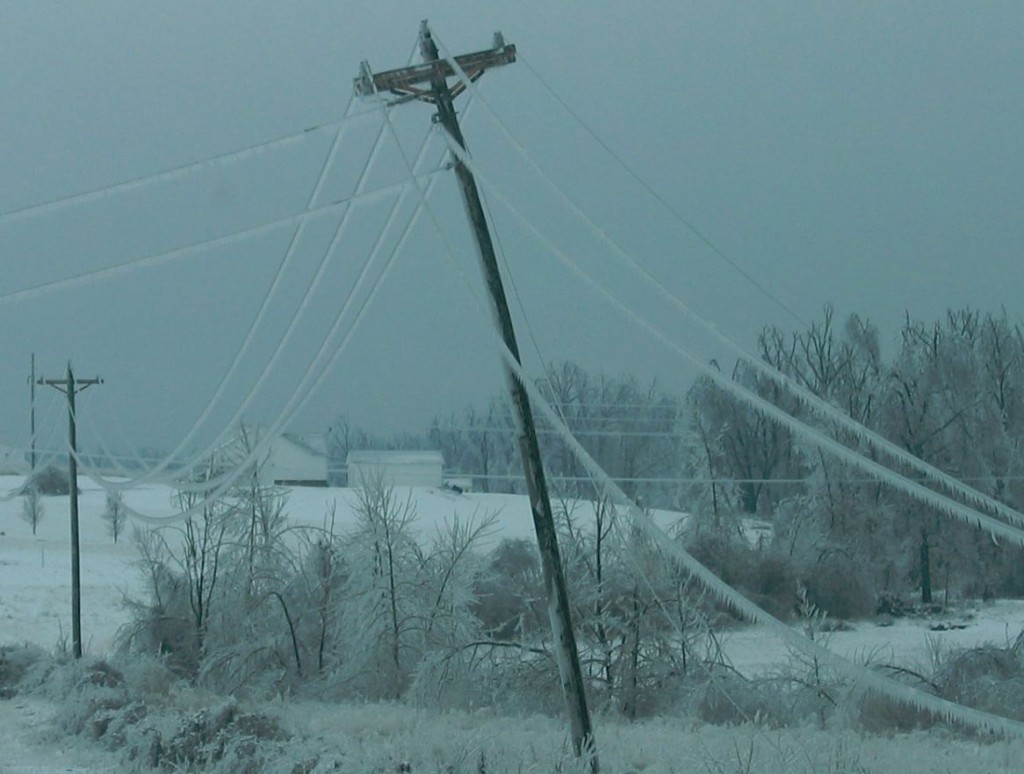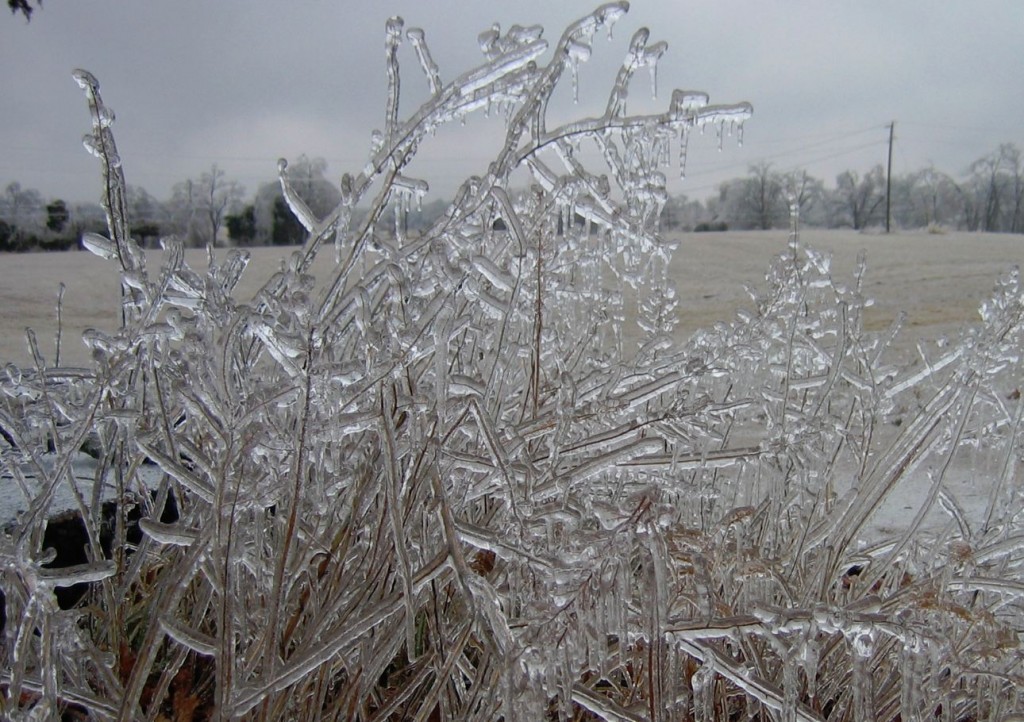 TWO SHORT VIDEOS
© Wade Kingston