Feed the Birds in Winter. Remember the song from "Mary Poppins?" Feed the birds, tuppence a bag…
I always liked that song. And I've always enjoyed watching birds gather on a cold day and get their craws fulls of nutritious seeds. Please feed the birds in winter.
No self-respecting gardener worth his manure would neglect the birds in winter. After all, they chase down and rid you of all those leaf-eating bugs all summer long. Time to reward them, huh?
You don't have to be a birdwatcher to enjoy feeding the birds. Heck, just provide the food and go about your way. Replenish it often. Let's keep our flying friends happy and healthy.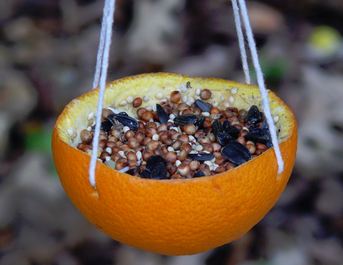 Birds are remarkable creatures. In winter, when bugs aren't available, those that need them switch to nuts and berries. But with energy-rich nuts, birds can get the nutrition they need to stave off these arctic vortex things.
If you are having trouble keeping warm inside the house, how much trouble do you think they are having? After all, they are warm-blooded creatures just like us. Feed the birds in winter!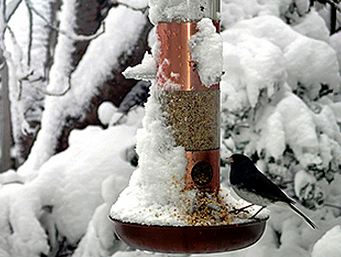 Consider making a trip to pick up a bag of food. If you don't have a feeder, spreading it around on the frozen soil will work. (Try to spread it in an area free of wandering cats).
While at Lowe's or Home Depot or Wal-Mart, you may notice they have a selection of other foods. Not just nuts. Consider picking up one of those items as well.
And don't forget WATER! Birds desperately need liquid water when ponds and creeks freeze. They don't all live near lakes, you know.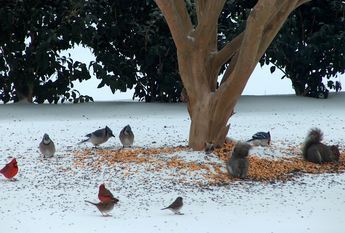 Please consider our feathered friends and save as many as you can. When spring comes and they begin singing like mad, you'll be glad you did.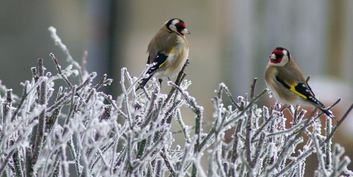 "All around the cathedral…"  Dang, now I've got that song in my head.
© Wade Kingston