Chili mac when freezes attack, and it looks like frozen days will be with us for a while. I must have tried about a dozen recipes for chili mac, and I have even made it with whatever ingredients I had on hand.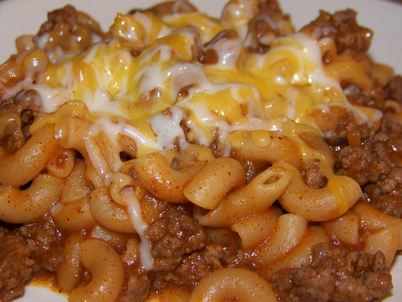 I have substituted fresh tomatoes for the tomato sauce. It gives it an entirely different, but not unwelcome flavor. I have substituted spaghetti noodles when I didn't have macaroni and the same thing. Still good but a different taste. However you have chili mac, it's hot, easy, and nourishing.
You can't ask for much more than a bowl of hot chili mac during these nights of single digits.
Ingredients:
1 lb. ground beef
1 small onion – chopped
1/2 cup chopped green pepper
1 cup macaroni
1 8-oz. can kidney beans
1 8-oz. can tomato sauce
1/2 cup of water
1 teaspoon chili powder
1/2 teaspoon cumin
1/2 teaspoon of salt (or Mrs. Dash)
1 cup shredded cheddar cheese
2 – 3 tablespoons of oil for cooking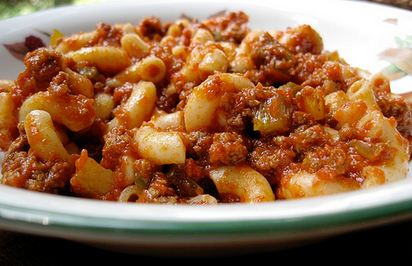 Directions for stove top method:
Heat vegetable (or olive) oil in skillet and add beef, onion, and green pepper. When beef is brown, drain the fat.
Add uncooked macaroni, water, kidney beans, tomato sauce, and seasonings. Cover.
Simmer for about 15 minutes, stirring occasionally.
Top with cheese and continue heating until melted.
OR Oven method:
Cook macaroni according to package directions. Don't over cook as it will continue cooking in oven.  Drain.
Heat vegetable (or olive) oil in skillet and add beef, onion, and green pepper. When beef is done, drain the fat.
Add remaining ingredients (except cheese) and pour into an oiled casserole dish. Cover with aluminum foil.
Bake at 375° F. (preheated oven) for approximately 25 minutes.
Remove foil, sprinkle shredded cheese on top, and continue cooking for 10 minutes, or until the cheese is bubbly and/or crunchy. I like mine with a little crunch.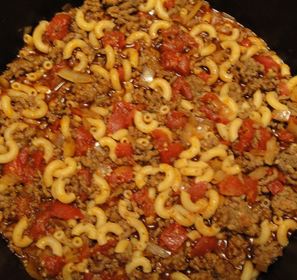 Goes good with hot bread and a salad, or with saltine crackers and a glass of milk.
© Wade Kingston