Maybe it's one of the few perks of climate change–but folks around the upper south are growing tropical plants outdoors a lot more than they used to.  And with good reason.

Banana plants make good and fast shade
The tropical plants most used around our region seem to be elephant ears and banana plants.  Both are fast-growing moisture lovers that respond well to conditions here. Both my father and I have had banana plants that blossomed and produced fruit, though the season was too short for the fruit to truly ripen.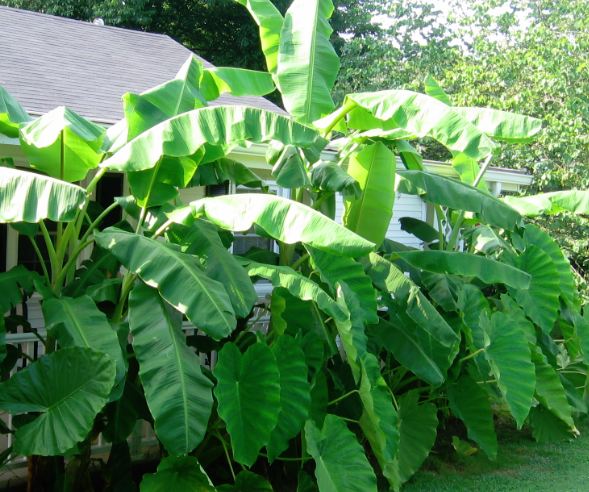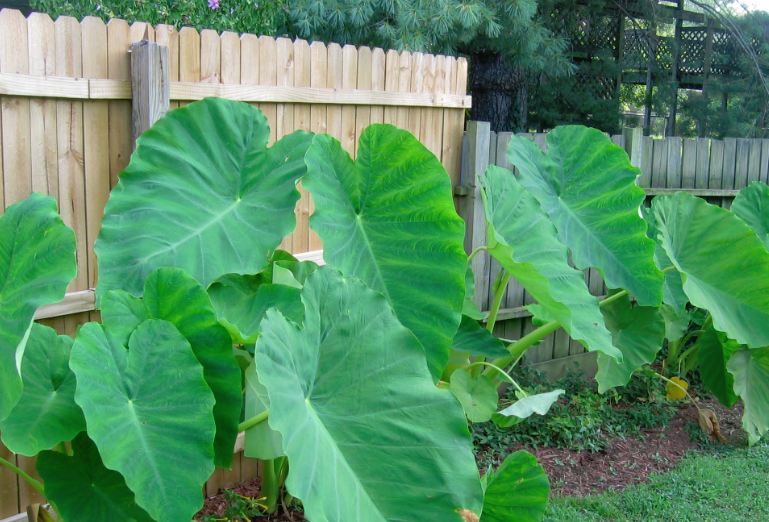 Looking good against a fence
The thing I love the best about them–aside from their lush foliage–is that they grow so quickly.  Bananas can grow from a short stalk to ten or twelve feet tall in a summer.  Likewise, elephant ears emerge from a tuber in the ground rather quickly once the ground warms up.  By midsummer you have practically all the shade you can use.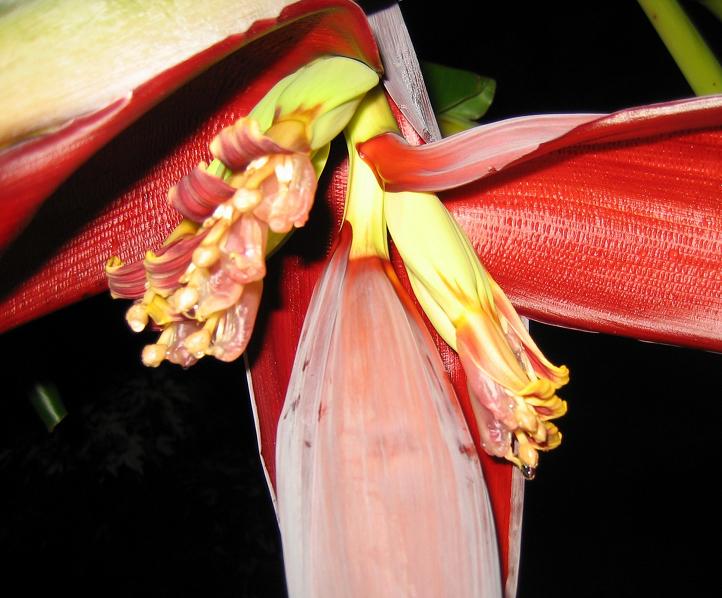 Though these plants are large and showy, and look good along a porch or patio, they also help to accent shady areas of a garden, or along fences.  Give them a try!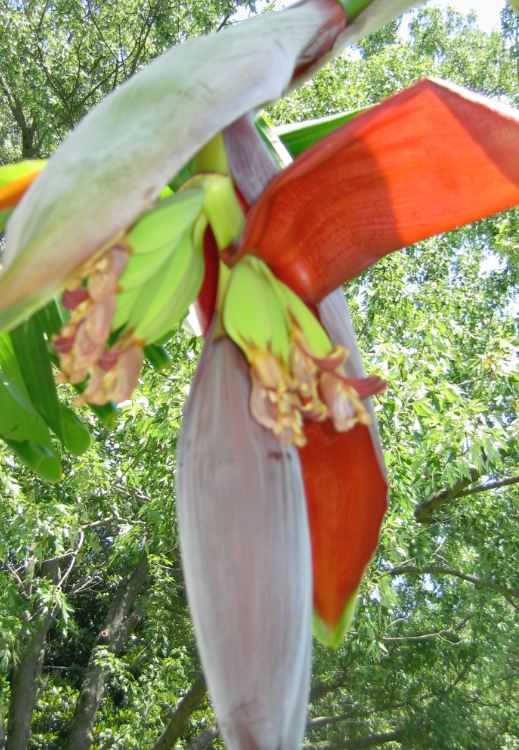 © Wade Kingston