I have one of two things at the beginning of each day, depending on how much time I have and whether I need portability or not.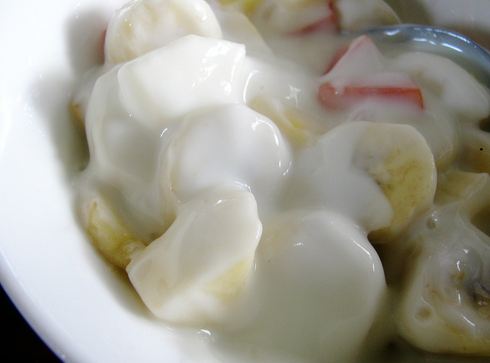 One is a simple fruit salad, and the other (and more travel-ready) is a smoothie. Both are fast and delicious, not to mention good for you.
For the fruit salad, cut up one banana and one apple. Add a sprinkling of shredded coconut and a handful of English walnuts. Stir in a small carton of yogurt and you're good to go.
So delicious that I'm going to have one right now!
© Wade Kingston