This is a bit of a cheat, but delicious!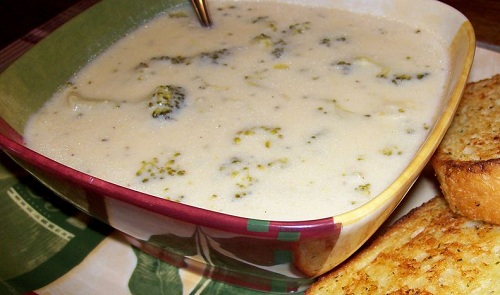 Open a can of condensed cream of chicken soup and get that going on the stove.  While that's heating up, steam or boil a hunk of broccoli until tender.  (a hunk is a big handful)
When the soup is hot, drop the tender broccoli in it and break it up a bit with a fork.  Dust with fresh ground pepper.  Yum.
If you need more protein, or just want to make this more of a meal, drop some pre-cooked chicken bits into the soup.  Double yum.
© Wade Kingston